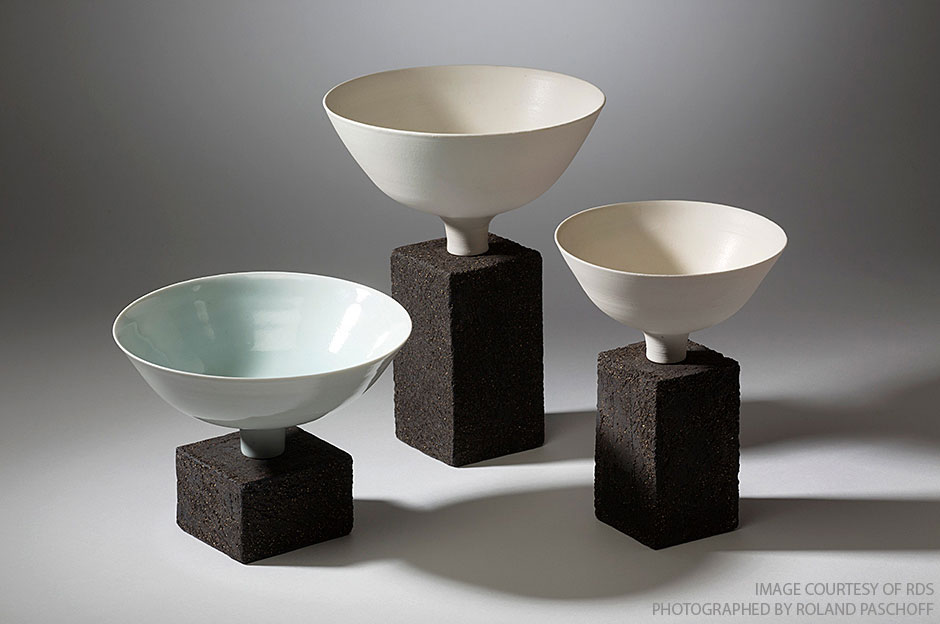 EXHIBITIONS 
Mill Cove Gallery,
Mill Cove Galleries, Beara Peninsula, Co. Cork.
22 November 2014 – January 2015
Exhibition includes the launch of the book "Irish Ceramics" by John Goode, Mill Cove Galleries,
showing the best of contemporary Irish Ceramics, which includes a selection of Joanna's work.
Ceramics Ireland Annual Members Selected Exhibition,
Pearse Museum, St. Enda's Park, Grange Road, Rathfarnham, Dublin 16.
October 18th – 29th November 2014.

2014 RDS National Craft Awards,
The Hunt Museum, The Customs House, Rutland St, Limerick.
September 4th – October 10th 2014
2014 RDS National Craft Awards,
RDS Concert Hall, Ballsbridge, Dublin 4.
July 30th – August 10th 2014.
2014 Ceramics Graduate Exhibition, "UP FROM EARTH",
National Craft Gallery, Kilkenny.
18th July – 4th August 2014.
Ceramics Ireland Members Exhibition,
The Gallery, National Botanic Garden, Glasnevin, Dublin 9.
June 18th – July 20th 2014.
Blue Egg Gallery "What a Dish",
John's Gate Street, Wexford.
12th April 2014 – 9th May 2014.
Carlow Visual Centre for Contemporary Art,
EIGSE 2012, " Civilising the Wilderness",
Old Dublin Road, Carlow.
13th June – 26th August 2012.
Eigse Pop Up Galleries, Blueprint,
Old Buzz's, No.7 Tullow St, Carlow.
9th June – 13th August 2012.