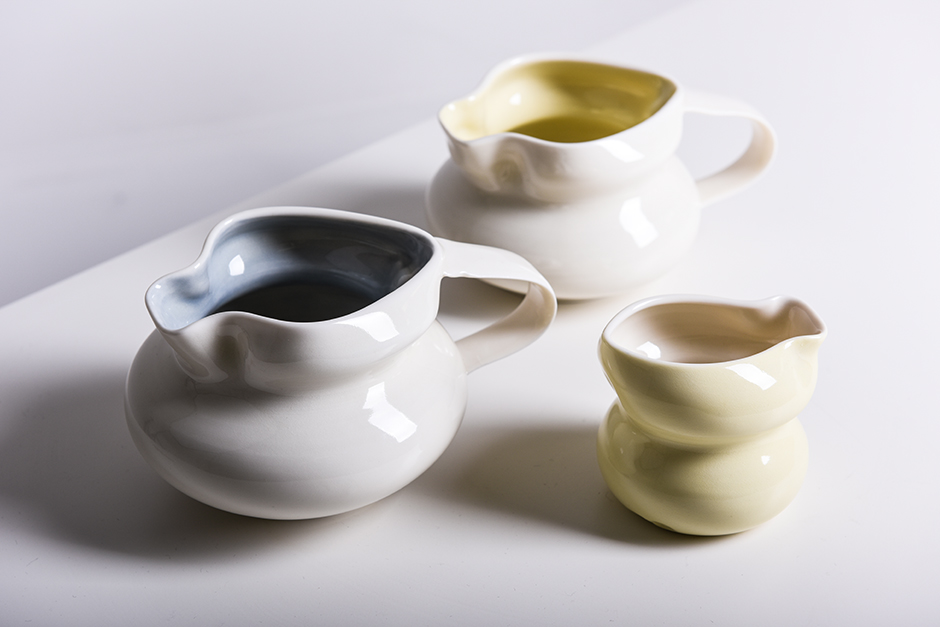 Hand thrown porcelain medium jugs with a choice of yellow, ice blue or turquoise on the inside.
Size:  10cm (h) x 13cm (w)
Joanna's designs are comfortably tactile. Inviting to touch and comfortable to hold and handle and dishwasher safe. Handcrafted Irish table and giftware pottery. Handmade in Ireland contemporary Irish giftware. Ceramics for all occasions from Wedding, Birthday, Corporate or Anniversary Gifts to something special for your home or yourself. A beautiful gift to have and cherish in your home now or as an heirloom in the future.
If you wish to purchase the above ceramic please contact Joanna at info@joannadoyleceramics.ie